Information security is such an important part of the information world today.
This linked article is about the ransomware that attacked the Irish healthcare system.
HHS: Conti ransomware encrypted 80% of Ireland's HSE IT systems (bleepingcomputer.com)
We share this article because it illustrates the importance of IS (Information Security) in today's world.
IT (Information Technology) and IS (Information Security) are often confused and the terms overlapped.
If you dig into the article, you find that that while Ireland's health service had technology people doing their work to ensure that their IT systems functioned, they did NOT have someone designated as overseeing IS – cybersecurity.
Information Security doesn't exist just in the IT realm.  There are things Information Technology needs to do, but Information Security is not IT.  IS deals with protecting data and assets.  They look at risks posed by end-users, keep up to date on new cyberattacks as they emerge, and prioritize action plans and solutions to mitigate risks.  They follow a "Secure it first" approach.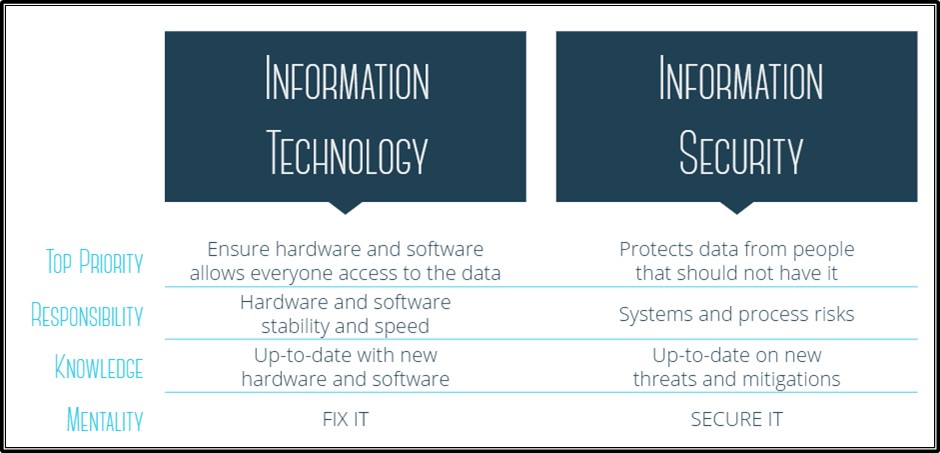 NGT does several baseline items as part of the IT department, but we also have a team of dedicated information security professionals that can take things to the next level.
As always, NGT is here to help!
Contact ngthelp.com with questions.